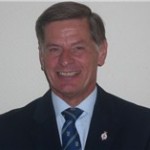 Frank Andrews
Editor-in-Chief
Frank is the editor-in-chief of the Wrea Green Village website and has been involved in developing and supporting the website since it's initial conception over 11 years ago.
Frank has also recently been elected to serve as the village representative on Fylde Borough Council.
If you would like to submit content for inclusion on the website, or offer any assistance in supporting the website then Frank is the person to contact.
Contact:
E-Mail: [email protected]
---
David Kirkham
Parish Council Clerk
David is the Clerk to the Parish Council and is responsible for the news updates and disseminating updates on meeting agendas, minutes and newsletters.
David has been clerk to the Parish Council since 2015.
If you have any queries relating to the Parish Council, then David is your contact point.
E-Mail: [email protected]
---
Website History and Acknowledgements
The Wrea Green Village website was originally conceived as a millenium project in 1999 and a steering group appointed to get the website up and running. Initial members of the group included Syd Carson, David Wardell, Frank Andrews, David Worthington, Dominic Kolb and Simon Christopher. This website was merged with an independent site created by Owen Gigg in 2001.
A number of people have contributed to the website over the years, particularly the late David Wardell, Simon Christopher, Dominic Kolb, Owen Gigg and Frank.
Contributing
We are always looking for people to help in any way.
This can range from news gathering, publicity through to design and editorial functions. You can give as little or as much of your time as you wish – every little helps.
The more information that comes in the more we can exploit the vast capabilities of the site. If this sounds like you contact the Editor.
If you do not wish to play an active role in running the website, you can still help. Any publicity is welcome, including telling friends or family that the site is here to be used.
If you would like to help, please email [email protected].
How do I get a Wrea Green eMail address?
Firstly must already have an existing email account (i.e. with Yahoo, BTInternet, Sky etc). Then provide us with the address. Your new village email address will be in the form of : [your.name]@wreagreen.com.
It's as simple and as user friendly as that. However please note that we can only allocate one email address per person. Also we are not able to host your email on the village site so it is purely as redirection function