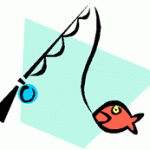 Fishing
Fishing is allowed in the dub once a licence has been obtained from the Clerk to the Parish Council. These cost £30 for adults and £20 for juveniles under 16 on 16 June each year. Around 80 are made available each year. Relevant regulations are also displayed on the Notice Board outside school. Please note that fishing is not normally allowed between 15 March and 15 June.
Further information is available from David Kirkham.
Tel: 07557 339541
E-Mail: [email protected]
Netball
The Village Netball team are known as the Mallards and is open to all Ladies. Match night is normally Mondays.
For further details please contact Karen Hargreaves
Tel: 01772 683143

Pool
Wrea Green Institute field two Pool Teams in the Kirkham & District Pool League.
Both teams 'A' & 'B' currently compete in Division 2 of the league and seem to go up and down with the same frequency which in turn creates a healthy inter-club rivalry.
The teams play on a Thursday evening, one team at home and one away.
Further information is available from Wrea Green Institute or you can visit the clubs facebook page:
Tel: 01772 682118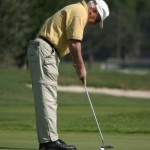 Golf
Wrea Green is within a short drive of many excellent Lancashire courses. Lytham St. Annes (4 miles away) is home to Royal Lytham, an Open Championship Course, Old Links, Fairhaven and Green Drive.
There is also an excellent Municipal Golf Course at Stanley Park in Blackpool, a 9 hole course at Poulton-le-Fylde and the popular Garstang course.
These are just a selection of the fine range of local courses for seasoned and budding golfers alike. Nevada Bobs on Lytham Road, Warton (2 miles away) stocks a wide range of golf equipment and has an adjacent driving range.