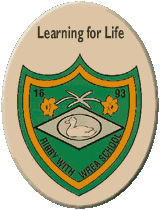 Dubside
Wrea Green
Preston
PR4 2NQ
Tel: 01772 685221
Fax: 01772 686423
www.ribby-with-wrea.lancs.sch.uk
Head Teacher: Mrs Sarah Robson
Ribby with Wrea Endowed Church of England Primary School is located at the heart of the village, adjacent to the Green, the Church (St. Nicholas) and the Pub (The Grapes). We are a small school with 153 pupils grouped in 5 mixed age classes, both from the local community and from further afield, including Lytham, Blackpool and Kirkham.
We believe that pupils learn best if they are happy and enjoy their work. Pupils have the opportunity to develop their interests and skills in both National Curriculum subjects and other activities and extended services. Whatever the ability of the child, they are encouraged to fulfil their full potential.
Ofsted (2014) verified that we are an Outstanding School. They said:
"Ribby with Wrea inspires pupils to aim high in both their personal development and academic achievement. This is valued greatly by pupils and their families."

"Throughout their time at school, pupils' achievement is outstanding. The proportion of pupils making expected, and better-than-expected progress, is larger than found nationally."
We are proud of the fact that pupils' behaviour is outstanding and that they show a desire to do well in all they do, whether lessons or being a play leader or buddy, being a sportsperson or doing a performance for the village.
The Christian faith underpins all we do at Ribby with Wrea and we enjoy very good links with the church and community. Each Thursday the whole school visits church for a service led by Rev Philip and pupils often participate in Sunday family worship. Pupils are involved in many village events such as singing at the switch on of the Christmas lights, performances for the community and Field day on the Village Green. We also have developing links with communities from further afield, including our sponsorship of Aravindar in Chennai and links with the Bethany Project in Tanzania.
Visitors to school are always welcome.