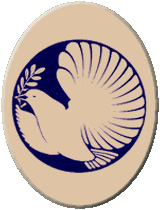 Royal Avenue
Kirkham
PR4 2ST
Telephone: 01772 682008
Fax: 01772 673048
E-Mail:  [email protected]
Website: www.carrhillschool.com
Headmaster: Mr Patrick Earnshaw
Carr Hill is a mixed comprehensive school for 11 to 18 year olds Carr Hill 11-18 School Photoand serves the whole of the rural Fylde. Opened in 1957 and located close to the centre of Kirkham, the school possesses excellent purpose-built accomodation and is set in extensive, landscaped grounds.
Since admitting it's first comprehensive intake in 1977, the school has developed a good academic record and each year a large number of students leave the Sixth Form to enter University (including Oxford and Cambridge), and other Higher Education establishments.
It is anticipated that students entering the school will wish to devote themselves to serious study, to conduct themselves in a polite manner at all times,and to take advantage of the many educational opportunities which the school had to offer.
The school is maintained by Lancashire County Council.